Car Tech Company for Vehicle Services
Car Tech Company for Vehicle Services, The owners of Car Tech CTC trademark registered under our name in the Ministry of Trade and Industry, Reg No. 1011021665
Car Tech Company for Vehicle Services is a company specialized in the field of inspection, programming and vehicles accident assessment. The company operates with high professionalism and excellence gained from accumulated experiences. Our company includes an administrative and technical staff of a high level of expertise and competency, allowing them to provide the best services to our customers. At Car Tech Company, we always strive to develop and provide services and products with a competitive edge, whether for the individual users or for governmental and commercial institutions, in conjunction and integration with relevant government agencies such as the Saudi Authority for Accredited Valuers, The Saudi Arabian Monetary Agency and the General Directorate of Traffic and a Najm in addition to other relevant authorities.
Therefore, we provide our customers with comprehensive and unique services that are executed with high professionalism to cope with the aspirations of the Saudi market, meeting the needs and requirements of our customers, and we are keen to invest in the energies of the Saudi youth in order to create innovative and creative solutions based on a comprehensive vision and a clear understanding of the future. All governmental and non-governmental agencies and entities specialized in vehicles sector (to reach the ideal model in the field of vehicle technical inspection).
We aspire to position CarTech to be a leading Company in the field of car testing and programming, as well as providing the service of accidents assessment for all different kinds of vehicles in the Kingdom of Saudi Arabia, adding the highest value to our customers by providing professional quality services, such services that we guarantee to meet the needs of our customers.
We seek to promote a true concept of high-quality vehicle services of inspection, programming and accident assessment services in the Kingdom, through our continuous tireless and advanced work and familiarity with all the details of the services we provide, those services being provided with cutting-edge technologies to ensure a unique experience for all of our customers, having all their requirements perfectly executed.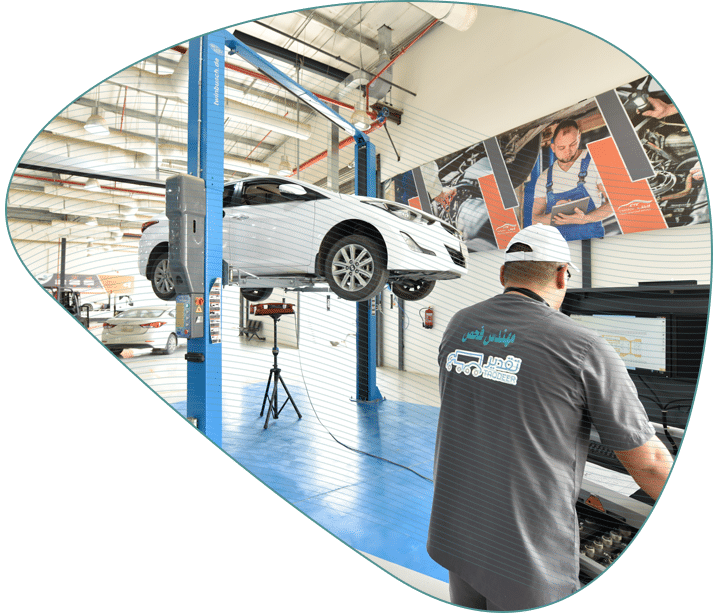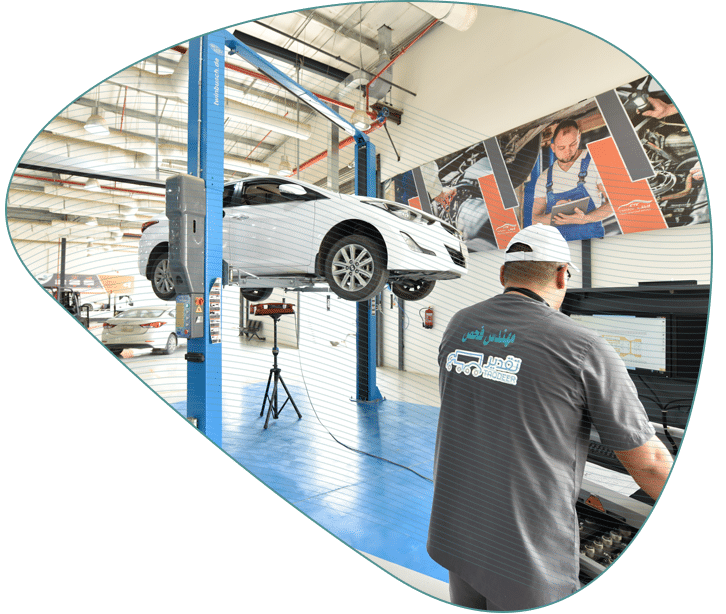 We are well aware of our responsibility towards the Saudi community; because we are a leading company in the field of inspection, programming and vehicle accidents assessment, and we are always striving to establish real and effective partnerships with government agencies and their non-governmental community counterparts, with the aim of strengthening our role fulfilling our social responsibility. We exert all our energies and efforts to provide our services and in line with The Kingdom's Vision 2030, aspiring to be a helping hand in contributing to achieving this vision by supporting the community and providing valued services of high quality.
Since the launch of Car Tech for vehicle inspection in 2006, we progressively set strategic goals that are very vital and essential for us, making the achievement of these goals the only answer. Such goals are considered significant and ambitious, and we are well aware that by achieving them we step up for our aspired real success. Following are our most essential goals:
We at Car Tech Company adhere to a set of core values and principles, that we accept no alternatives for and consider as our path towards progress and success. These values and ethics have contributed to the success of our company and the achievement of our goals and aspirations, and we have gained these values from what we were taught in the Kingdom and from what we have learned in our religion, and among our most important values the follownig: